Joining
Welding and clinching
Various different joining techniques can be used in your WEMO machine, such as welding and clinching.
Welding
The welded joints can generally be classified into two types: spot or resistance welding and projection welding.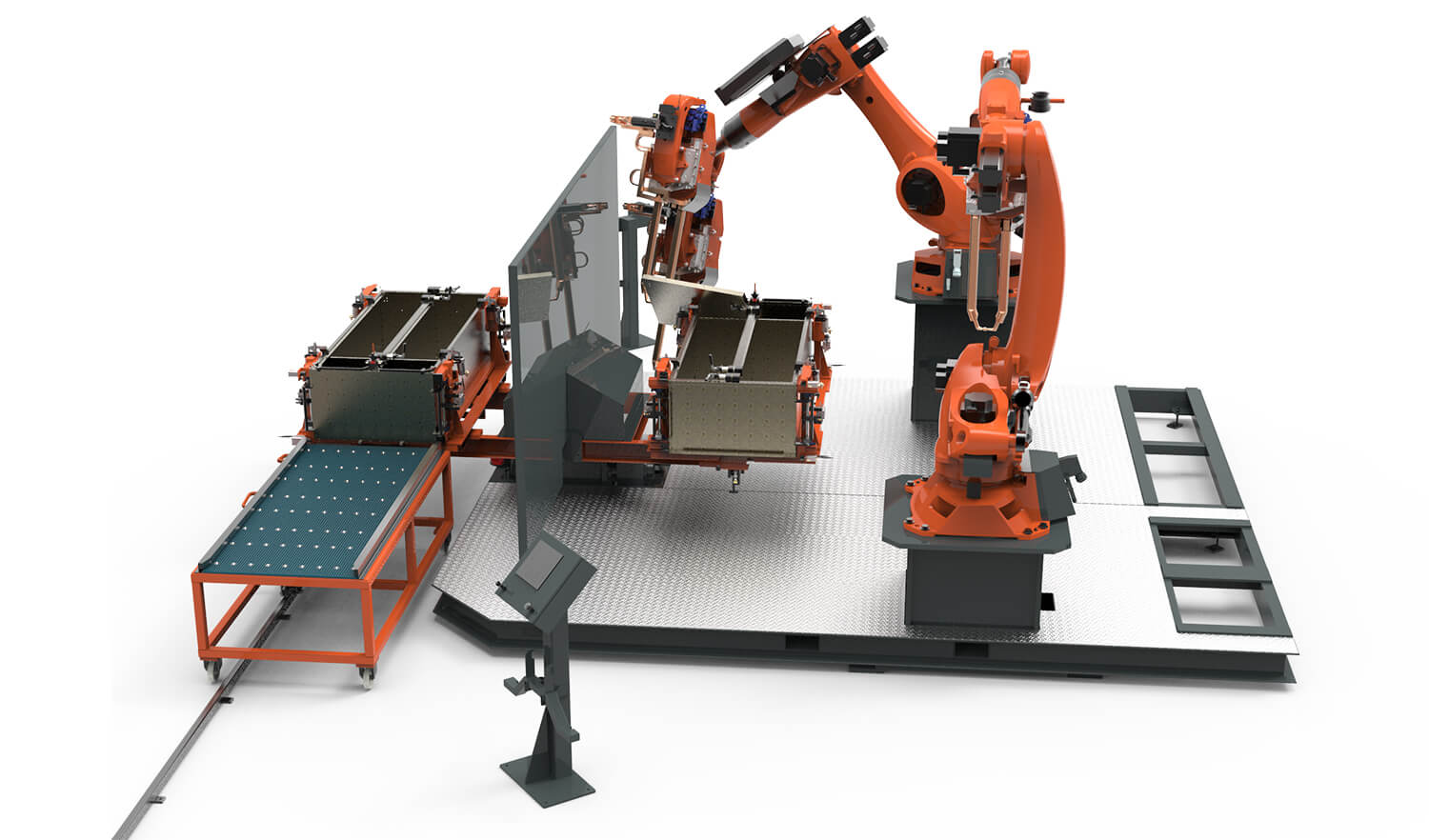 Clinching
With clinching, the overlapping sheet parts are joined without material being added.
Depending on your requirements and demands, we recommend welding, clinching or the use of another joining technique. All the techniques we use are based on existing technologies that we have optimised for use in WEMO machines.